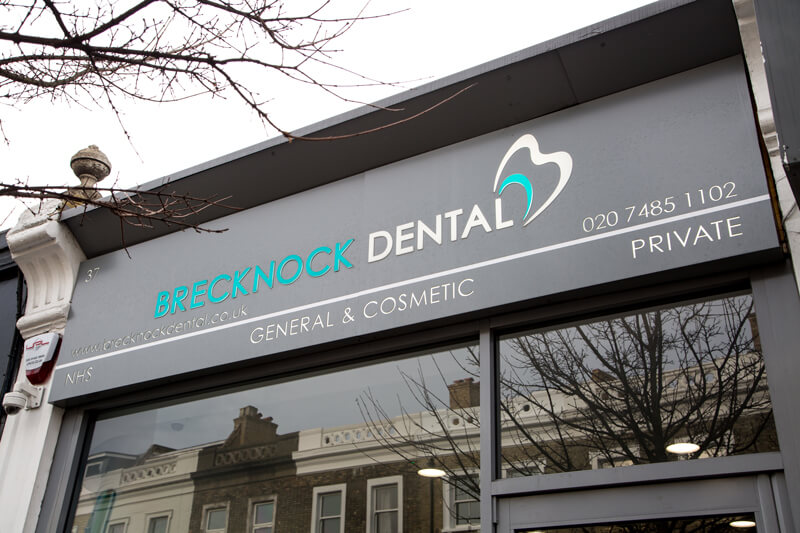 Welcome to our practice
Our high-quality NHS and private dental care is delivered by an experienced and friendly team of dentists, nurses, and hygienists who work together to make you feel extremely well looked after.
We offer an impressive range of dental services, ranging from general dentistry and hygiene services to cutting-edge restorative work and cosmetic treatments, such as teeth straightening (orthodontics), implants and whitening.
As well as taking a preventive approach to ensure that you, and every member of your family, maintain excellent oral health, we can also transform smiles and refresh your look with our facial treatments.
So our services are even more accessible, we offer 0% finance on a wide range of treatments and there is no need for nervous patients to miss out as we can provide sedation if necessary. Our emergency appointment slots are also open to those patients who are not registered with Brecknock Dental.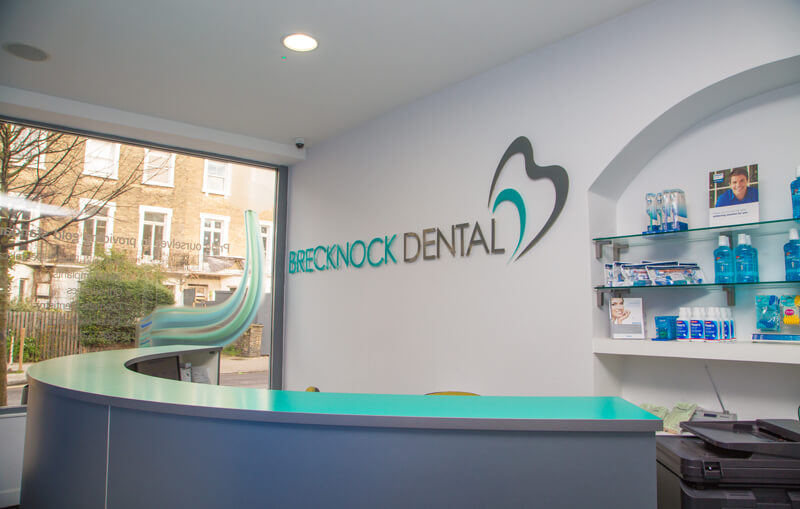 We have been providing high-quality dental care to patients in Camden and the surrounding area for over 30 years. Our consistently excellent service and welcoming environment mean we have developed a great reputation and retained numerous long-standing patients.
We are keen to accommodate our diverse clientele, so we have a number of multi-lingual staff who speak a variety of languages, including Portuguese, French, Spanish, and Arabic.
We are also conveniently located on Brecknock Road, close to Central London and served by a number of local stations, including Holloway Road, Kentish Town, Camden Road, Camden Town, Tufnell Park, and Caledonian Road.
New NHS and private patients, including children, are always very welcome, so please get in touch and we'll let you know how to register.
For more information give us a call today on 020 7485 1102.
Frequently asked questions
What kind of treatments do we offer?
We offer a full range of dental treatments. Patients (both adults and children) can choose to be seen entirely privately, receive a mixture of NHS and private treatment, or receive only NHS dental treatment. Please note that not all dentists in the practice see NHS patients.
Any treatment not covered under the NHS can be carried out on a private basis. This includes tooth whitening, implants, large white fillings and white crowns on back teeth, amongst many others.
How often should I see my dentist?
Your dentist may change their recommendation on how often you need a dental check-up, based on your individual oral health needs. This is based on the National Institute for Health and Clinical Excellence (NICE) guidelines. People with greater treatment needs may need to attend more often than before (3 to 6 months), whereas people with good oral health may only need to attend once every 12 to 24 months.
How much will I pay for my dental treatment?
Our staff will inform you of the initial costs of a consultation. Following a detailed examination by your dentist, we will discuss with you a treatment plan of your choice, together with an estimation of charges. A written treatment plan is always offered for any extensive dental treatments or upon request.
NHS and Private Treatment Fees change on an annual basis. Please see practice posters or ask a member of staff for more details.
Some people may qualify for full or partial exemption from NHS dental charges. If you would like more information on this, please ask our receptionist or visit the NHS website for dental services.
Please note that patients who fail to complete a course of NHS dental treatment may need to pay a further charge if they return at a later date to continue with their dental treatment.
When do I pay for my treatment?
Under the new NHS regulations, the practice is entitled to ask you to pay the full costs of your treatment in advance, before beginning your treatment.
We may ask you for a deposit for any treatment involving laboratory-work.
For private treatments a deposit is required to secure the appointment.
When can my dentist or the dental practice refuse to see me?
A dentist or the dental practice may remove you from their register for any of the below reasons:
Missed appointments or cancellations within 24 hours or persistent lateness
Non-payment of treatment
Failure to follow dental recommendations
Abuse or violence to staff, theft or damage to the premises (will also result in reporting to relevant authorities).
What if I wish to make a complaint?
It is practice policy to always improve the services we provide to our patients. If you wish to make a complaint about the services you have received, please ask for our complaints policy.
What if I have an emergency?
Should you need to see the dentist urgently, please call early in the day to give us the best chance to see you that day.
We will endeavour to see all patients who attend for emergency dental treatment as quickly as possible.
For NHS urgent out-of-hours dental care please call: 111
Details can also be found on the practice answer machine outside of working hours.